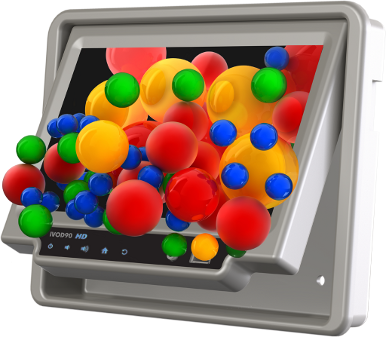 ABESiS IVOD90 is in 9″ size, economic and long-lasting and specially designed to be used for buses. Magic 9″ size is choosen to fit all seats on the market. Its a monitor equipped with Touch Screen, USB port, Linux operating system and a special software.
In addition, most important additional features are,
Capable of running a high-quality HD movies at 1920×1080 resolution is a hardware infrastructure.
1024×600 resolution gives fun and top clarity surfing on Internet, which makes it pioneer among these types of devices family.
Supports both Linux and Android Operating systems.
You will have made the best choice by selecting IVOD90, if you want to have your bus the most different look and giving chance to reach to passangers own USB media disk as well as Computer Network including Internet technology.
Your bus will be the luxury and extraordinary with most economical budget …
Capable of running a high-quality HD movies at 1920×1080
Superior Hardware 3D features
9″ Digital  Interactive Smart Monitor
1024×600 Resolution
24V – Average 12W Power Consumption
Capacitive or Resistive Touch Panel
Industrial Grade Headphone Jack
Easy and clear view of sun-bright screen
Same form factor with TVM90
25° Swivel Mechanism
Dimensions: 256 x 186 x 45 mm / 10 5/64″ x 7 5/16″ x 1 3/4″
Very long-lasting "capacitive sense" technology for front buttons.
USB Media-On-Demand (MP3 / MP4 / AVI / DIVX)
Media-On-Demand over Central Multimedia Server
99 TV Channels over single RF cable with built-in tuner
IVODHD90 model monitors are used in the solutions of ABESiS Plus 3 Series and there is USB port on it.This model is equiped with Touch Panel as well as Computer  Network capability.
If you are looking for a
GIANT
monitor solution
without Touch Panel and Computer Network
as well as
Low Budget,
please check our
TVM90
and
TVM90USB
models.
Please also visit
IVOD90
model for both
Economical
and
GIANT Monitor
model.